Overview
The 4-hour Udawattekele Forest Reserve Hike gives you the opportunity to hike through the ancient forests of Kandy. Step into a different world ruled by the jungle. Hike through trails underlaid with a stone that were once pretty little avenues in colorful green pleasure gardens, centuries ago. Sight rare and endemic bird species. Come upon ancient ruins of dwellings used by monks. Identify a number of orchids and other species of plants amongst the undergrowth. Sense the mysterious aura of this dense patch of the forest right in the middle of the urban landscape.
What You Can Expect
You will be starting your tour at 6:30 am from the entrance of Udawattakele Sanctuary. After getting the tickets your naturalist guide will take you on an interesting trail through the forest. You will be stopping periodically to rest and refresh yourselves.
The 104 hectare Udawattekele Forest Reserve in Kandy has an interesting history behind it. Historical records state that the caves within the forest were used by monks as dwellings for millennia. Your naturalist might take you for a visit to some of these dwellings.
Later during the Kandyan kingdom, the forest was beautifully maintained with wide avenues for taking walks and was used as a pleasure garden reserved for the Royal Family. As such, the forest was forbidden for all except these family members and those who received a special invitation from them.
With the arrival of colonials, this use of the forest stopped, though the British used it for long walks. You will notice this by some of the overgrown stone walkways with names like Lady McCarthy's Drive, Lady Torrington's Road, Lady Gordon's Road, Russell Path, and Byrde Lane.
As you go deeper you will find much rare flora and fauna, especially a large number of birds. A survey in 2013 identified 58 tree species, 61 shrubs and small trees, 31 indigenous herbs - of which 12 are orchids, and 57 types of lianas, creepers, and vines; many of which are endemic. Amongst the fauna is 80 birds; including endemic birds such as Layard's parakeet, Yellow-fronted barbet, and the Brown-capped babbler and rare birds such as the three-toed kingfisher. There are also several mammals, reptiles, amphibians and butterflies that you may see. Your naturalist will help you identify them and explain their specific characteristics.
The hike through the forest will have you returning back to the entrance by approximately 11:30 am completing your tour.
Highlights
Arrival time will be 6.30 A.M at Udawatte Kele Entrance.
Brief description of the trail and the forest reserve.Services of a Professional Bird Guide
Starting the bird watching tour at 6.45 A.M.
Rest stops within every 1 K.M.
Reaching the trailhead by 11.30 A.M
Whats's Included
Service of an English-speaking experienced naturalist.

Entrance tickets.
Refreshments with energy slabs.
What's Excluded
Hotel pickup and drop-off.
Any transportation up to the trailhead at Udawatte Kele.
Any additional beverages or food.

Gratuities (Optional).
Expenses of personal nature.
Photo Gallery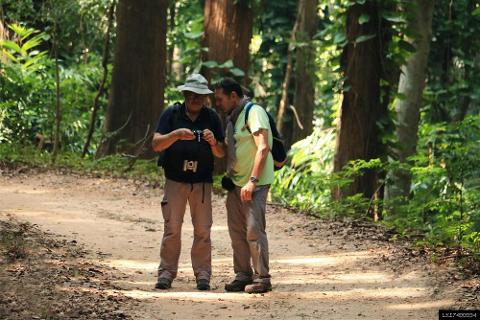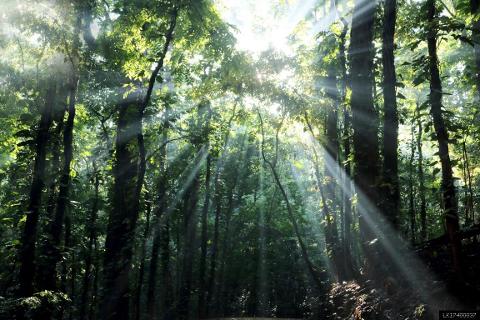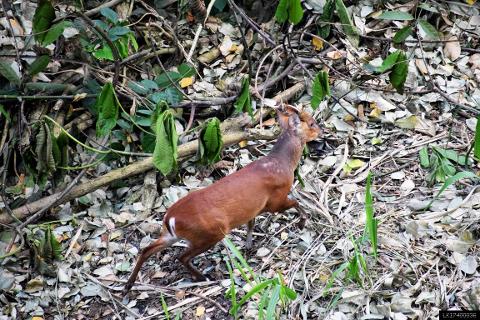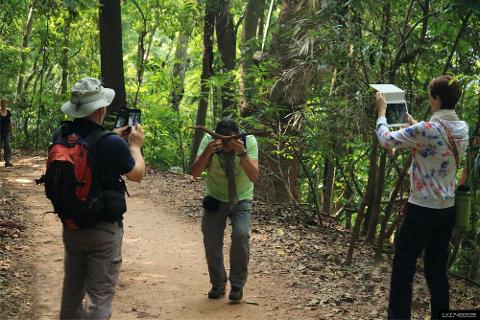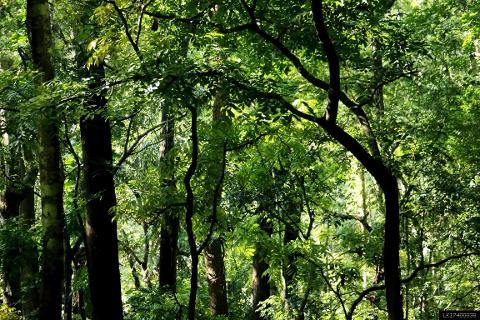 Terms and Conditions
Cancellation, No Show and Refund Policy • Cancellation must be in writing and sent by you/your travel agent who made the booking. Cancellations take effect from the date the written notice is received. No refund in full or in part will be given for unutilized services in the package(s) once you commence using the product or service. • Up to 14 days before the Activity-Date – Fixed processing fee of USD 30.00 and the balance will be refunded. In case of a refund to be made via an international bank transfer, all bank fees to be borne by the guest. A refund to the credit card is subject to above processing fee only. • Less than 14 days and in the case of "No Show" – No Refunds. • No refunds will be entertained under whatsoever condition once the guest arrives in Sri Lanka. • We reserve the right to cancel your holiday because of unforeseen circumstances.